AGILIX PROBIOTICS FOR CHICKENS
Agilix Animal Probiotics for Chicken
Agilix Animal Probiotics for Chicken contains healthy bio-organisms that will improve an animal's performance coupled with many other health benefits, including increasing their resistance to diseases. Agilix Animal Probiotics for Chicken is environmentally friendly, using it minimizes pollution impacts on your environment, reducing pollution outputs such as phosphate, nitrogen and ammonia.
Different Varieties of Chicken Probiotics
Agilix Animal Probiotics for Chicken plays an important role in current livestock farming systems. It provides the solution to maximize economic benefits to livestock farmers. They affect the availability of nutrients intake, which may in turn affect the quality of poultry meat. Food additives provide a great impact on the livestock industry, increasing production the natural way.
Probiotics For Layer Chicken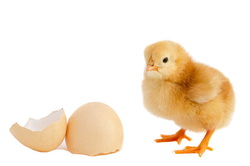 Alpha Probiotics for Layer Chicken reduces the chances of layer chicken having diarrhea and can control the Salmonellas significantly. Alpha Animal Probiotics for Chicken enhances the utilization of Calcium, acetic acid and iron, improving the egg quality and reducing  cholesterol content in the egg.
The micro-organisms also effectively enhances the feed utilization rate, promotes a healthy digestive system of the layer chicken. Probiotics improves a disease-resistant livestock and decrease its anti-stress capacity.
Probiotics For Weight Gain
Alpha Probiotics for Weight Gain improves feed efficiency, enhances the digestive system of livestock leading to poultry immune system improvements.
Probiotics increase daily gain and decrease feed conversion ratio, which means you feed lesser and your chicken grow fatter! With this approach, farms will reduce the environmental impact and thus reducing pollution.
Key Benefits
Improved growth and health performance
Better survival
Stronger immunity
No negative side effects
Organic and safe poultry and aquatic products
Increased productivity
Recommended Applications
 When using Alpha Animal Probiotics for Chicken, add it into the feed and mix well for best results. Recommended dosage between 1kg to 1 tonne of animal feed used, or adjust dosage according to prescribed feed.
Store in a cool (room temperature), dry place and away from direct sunlight. By adequate storage, a retained activity of more than 90% is guaranteed up to 2 years after the date of production.
All our products are fully tested and certified by Singapore government authorities, as one of the world's stringent food and environmental safety tests for 100% safety.