UV sterilizer Effective, Safe and Economical Treatment
UV sterilizer disinfection is an effective, safe, and economical treatment method currently used world-wide in various industries, from municipal water treatment plants to private businesses, and industrial plants.
1. High efficiency in disinfection
UV light with a wavelength of 254 nm is very effective against pathogenic microorganisms, including bacteria, viruses, and protozoa. It also is capable of inactivating Giardia and Cryptosporidium, which are not able to be destroyed by conventional chlorine disinfection.
2. Short treatment time
It takes only a few seconds to kill or inactivate pathogens with at least 99.99% efficiency.
3. Optimal cost
Only 1 kWh is needed to disinfect 800 tons or 30,000 cubic feet of water.
4. Safety
It is a chemical-free process which doesn't affect the initial pH level, change chemical composition, taste or odor of water.
5. Convenient installation and operation
Simple installation and maintenance.
Continuous operation.
Minimum moving parts.
Small footprint.
Custom design available.
6. Large capacity
UV sterilizer systems can treat 1-100 (264-26,400 gpm) of water per minute. Flow rate is not affected by water temperature.
7. Automatic control
Fully automatic PLC control.
Customized system set up.
Emergency alarm and shutdown.
Remote control (optional).
8. Reliable
CEET engineers have more than 20 years of experience in water treatment,  UV sterilizer incorporating their know-how patented technologies to the UV systems, along with branded key components (lamps, ballast).
Different Types of UV Systems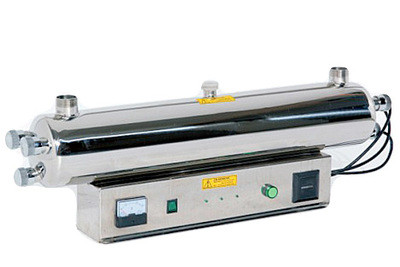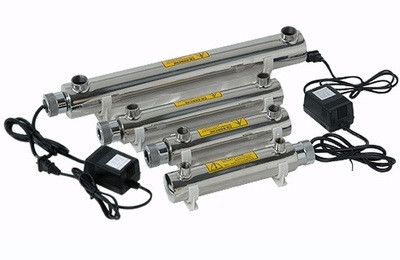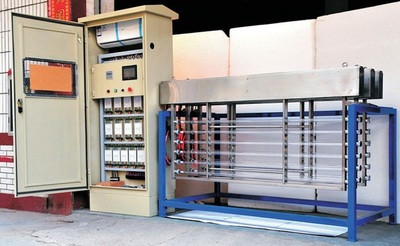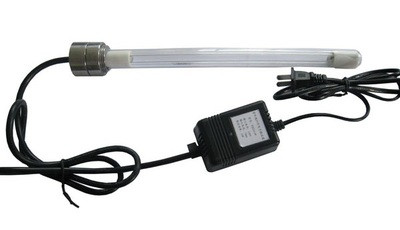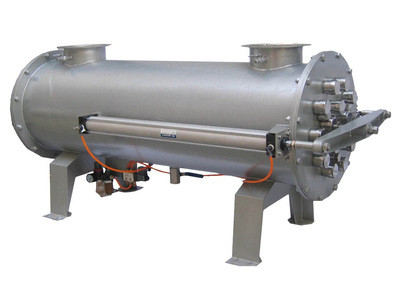 Interested to know more about the UV Sterilizers, or purchase one for your industrial or residential use?
Contact us
now to get the product brochure and prices.